As an A.V. rated law firm with over 30 years of experience, we pride ourselves on providing our clients with expert legal advice and personal attention that is often not possible with large law firms.
Need help understanding your legal issues?
Contact the Law Offices of Charles G Smith today.

General Litigation
Appeals
Computer Fraud
Contract Breaches
Corporate Break-Ups
False Advertising
Intellectual Property
Unfair Competition

Trade Secrets &
Non-Competes
Agreements Restricting Competition
Covenants Prohibiting Solicitation
Non-Disclosure Agreements
Trade Secrets Contracts
Trade Secrets Litigation
TROs and Preliminary Injunctions
Employment &
Labor Litigation
Discrimination
Harassment
Wage and Hour Issues
Wrongful Termination

General
Corporate Advice
Business Contracts
Corporate Break-Ups
Incorporations
Intellectual Property
Labor and Employment
Regulatory Compliance

Advice for
Insurance Brokers
Litigating Disputes
Temporary Restraining Orders
Preliminary Injunctions
Producer Agreements
Restrictive Covenants
Buy-Sell Agreements

Experience
You Can Trust
Over 30 Years Legal Experience
Member of the U.S. Supreme Court
AV-Rated Attorney
Personal attention
Expert legal advice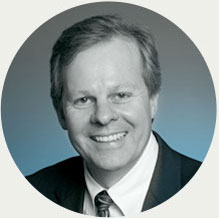 Charles G. Smith
Mr. Smith is a California attorney who has over 30 years of experience litigating complex matters and providing legal advice for corporations.  For over 20 years, he has been A.V. rated and designated by Martindale Hubble as a "pre-eminent attorney."
READ MORE +